Manufacturer Specifications

Payment

Shipping
Leaf Air purifier
Detailed Product Description
Leaf Air purifier + Aromatherapy + Humidifier, it is 3 in 1 for this machine. We have a ability to give you the best price.


Leaf air revitalisor
Rating Voltage: 230V~ or 110V~
Rating Power: 16W
RPM: 2300
Wind Speed: 0.25m/second
Purify capacity: 60CBM/Hour
Certificate: CE, RoHS, SASO, CMA
Leaf air revitalisor / air revitalizer/air purifier/ air cleaner / air freshener Unique water air revitalizing system that improves air quality for healthy living.
The system consists of air revitalizer & Aromatherapy essences. The scrubbing effects of water & anti-bacterial solution in the air revitalizer neutralizes odour, bacteria & air pollutants. Purified and fragrant air is disperse into the air.
Benefits of using our air revitalizer are as follows:
Removes unfavourable odour & food smell

Eliminates airborne bacteria & germs

Effectively reduce & control growth of fungi

Reduces smoke & nicotine

Ease allergies caused by dust & air contaminants

Effectively repels insects

Aromatherapeutic effects to relieve stress & fatigue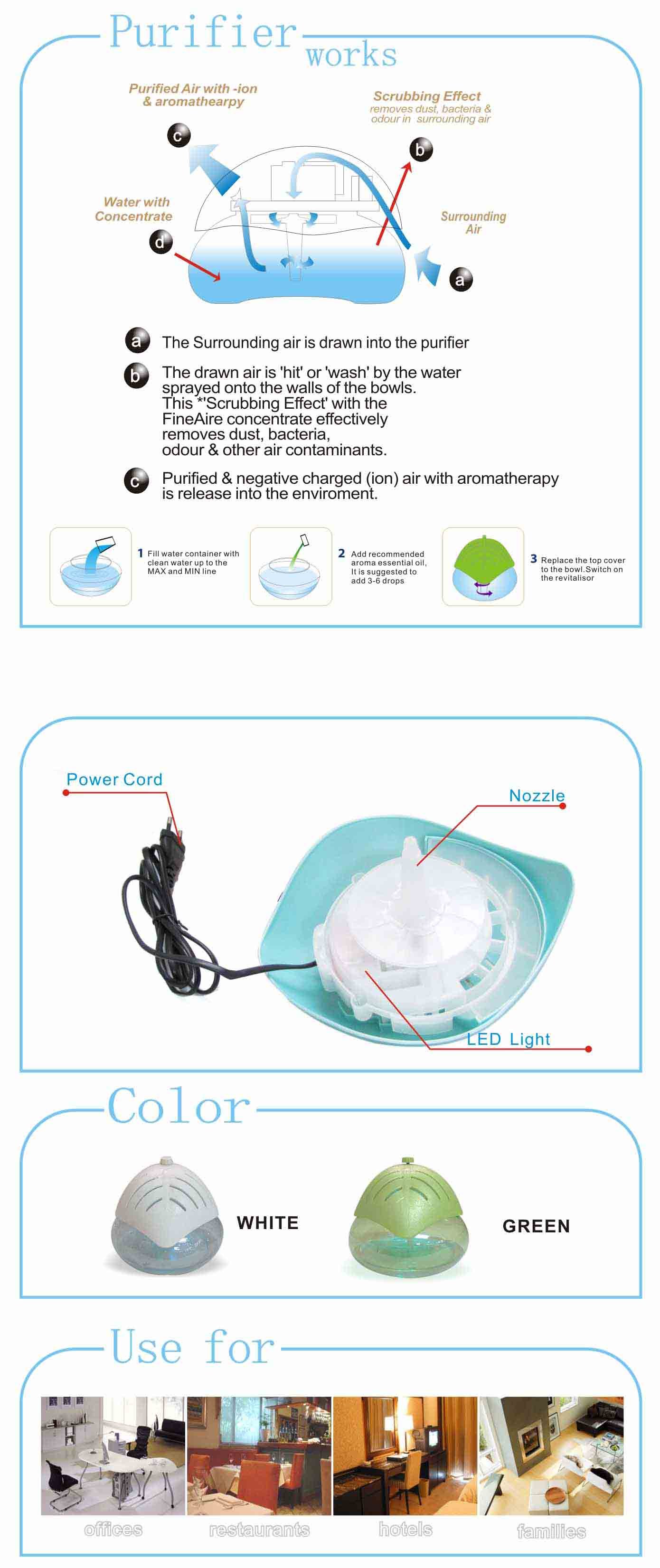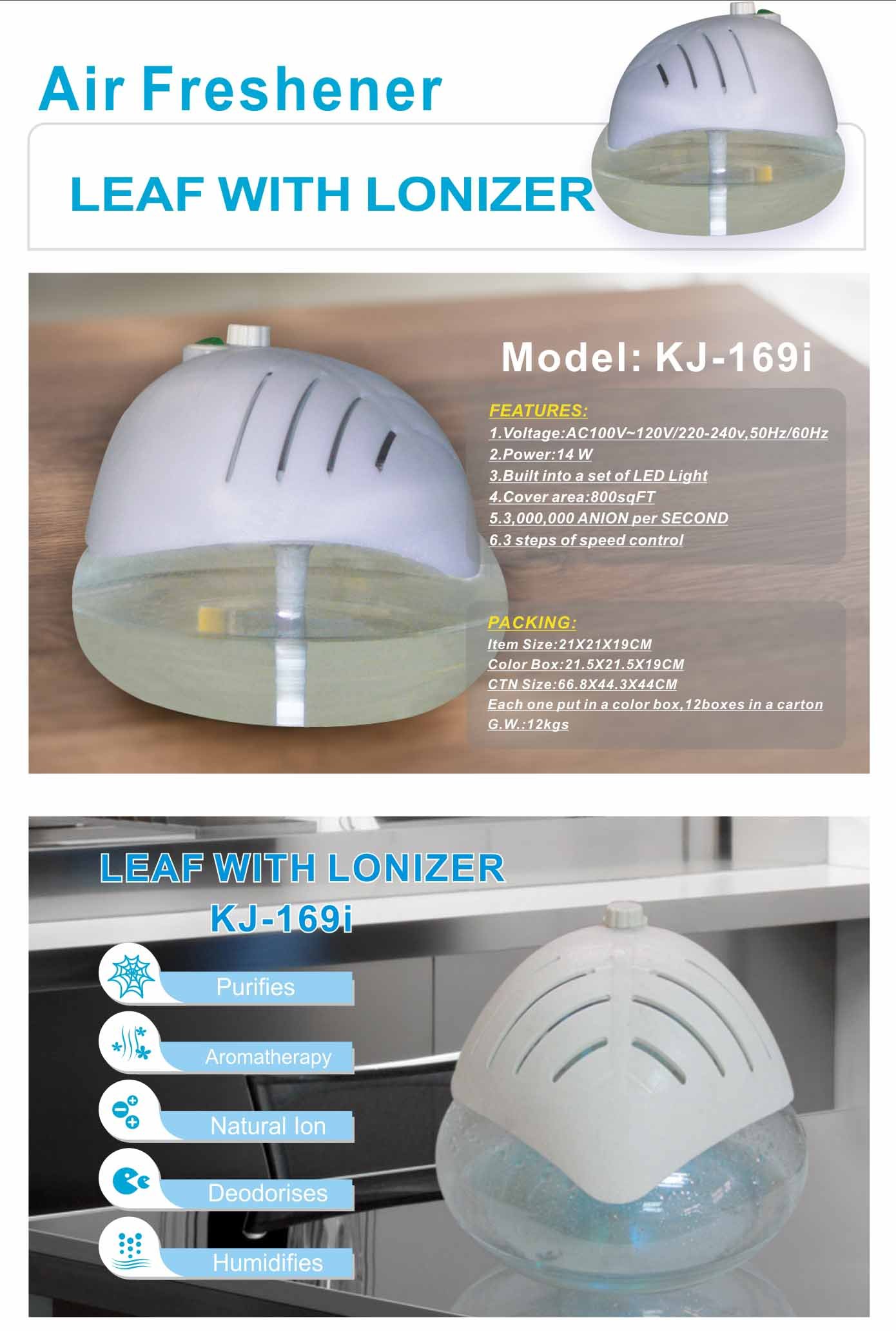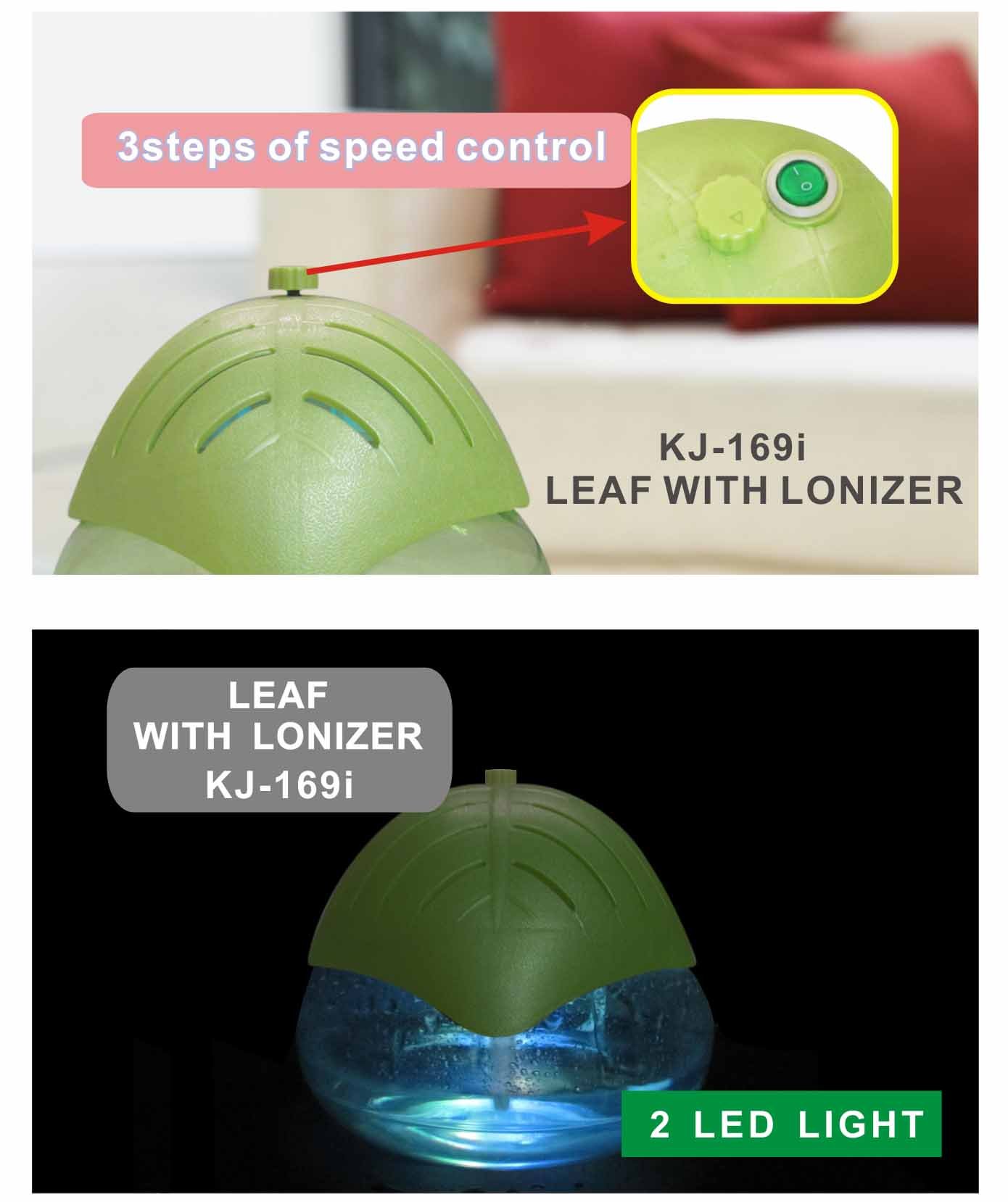 Write a Review
Tell us what you think about this item and share your opinions with other people. Please make sure your review focuses only on this item. All reviews are moderated and will be reviewed within two business days. Inappropriate reviews will not be posted.
After-sales questions and issues: Contact our Customer Service Department. (A customer representative will get back to you).
Please Sign In first if you want to later edit or manage reviews uploaded by yourself.
Bookmark It